Redwood National and State Park
We headed south, and crossed back into California for stop number four on our Epic Summer Road Trip. This was our second visit to Redwood National and State Park as a family, and Noah consistently lists it as his favorite national park. I'd booked us five nights at the Elk Country RV Resort and Campground, a new camping spot for us. We were all a little sad to leave Oregon, and our grandparents and their poodle, and when we first arrived at Elk Country, I wasn't sure we'd settle in. This would, however, turn out to be one of our favorite campsites of the year, if not of all time.
Our site backed up to a little hill which was the edge of a small lake. Running up and down this hill became a source of tons of imaginative play for the boys. They spent hours making up an elaborate game with many complicated rules that mostly seemed to involve running up and down this hill. The lake was also home to lots of cool creatures. We spotted two river otters (one of our 2021 goals!), bats at dusk, a belted kingfisher, and lots and lots of prarie elk. And that was just in our campground!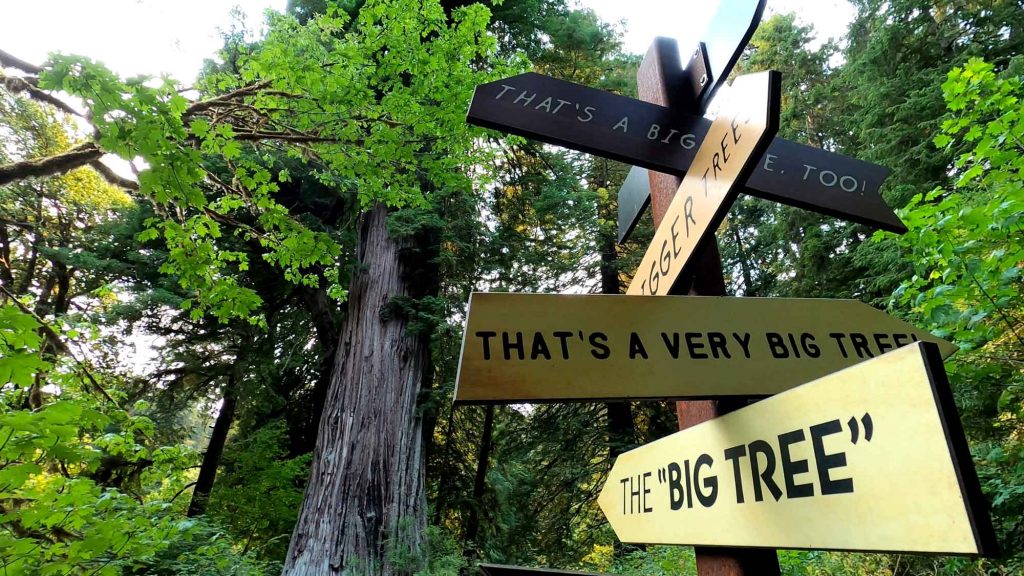 We also did plenty of great hiking. Lady Bird Johnson Grove Trail was new to us, and at 1.4 miles of almost flat terrain, it was a great easy introduction into the park. We were able to get some of the NPS self guided tour on my phone, but cell reception was not good enough to get all the pieces. The boys were pretty done with the informational updates anyway. 🙂 Another day, we started at the Prairie Creek Visitors Center and hiked the Discovery Trail, and possibly part of the James Irvine Trail and part of the Revelation Trail …. we went about 1.5 miles in the tangle of trails behind the Visitors Center. We made the short drive to the Big Tree Wayside, and 0.3 mile Circle Trail.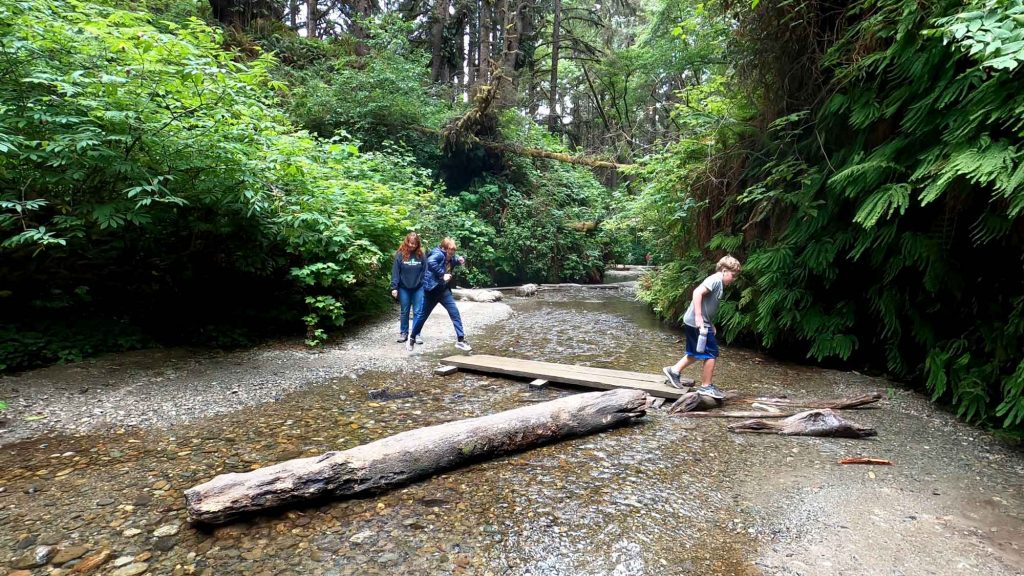 My favorite day in Redwood National and State Park, maybe my favorite day of 2021, was the day we went to Fern Canyon and Gold Bluffs Beach. This was a return trip for us, as we'd been to Fern Canyon in 2018, but the drive in is so fun, and the Fern Canyon hike is so lovely, we would not have missed the chance to do this hike again. Our 1.1 mile loop through Fern Canyon was a little crowded, lots of folks exploring the river and bridges in the canyon, though strangely, we didn't see many folks on the ridge above. I guess lots of people do an out and back hike, rather than climbing the ridge. Then we went out to the beach to let the boys dig in the sand while I practiced with the big lens on my camera. We saw pelicans, an osprey with a fish, and a harbor seal in the water. Super relaxing afternoon on the beach.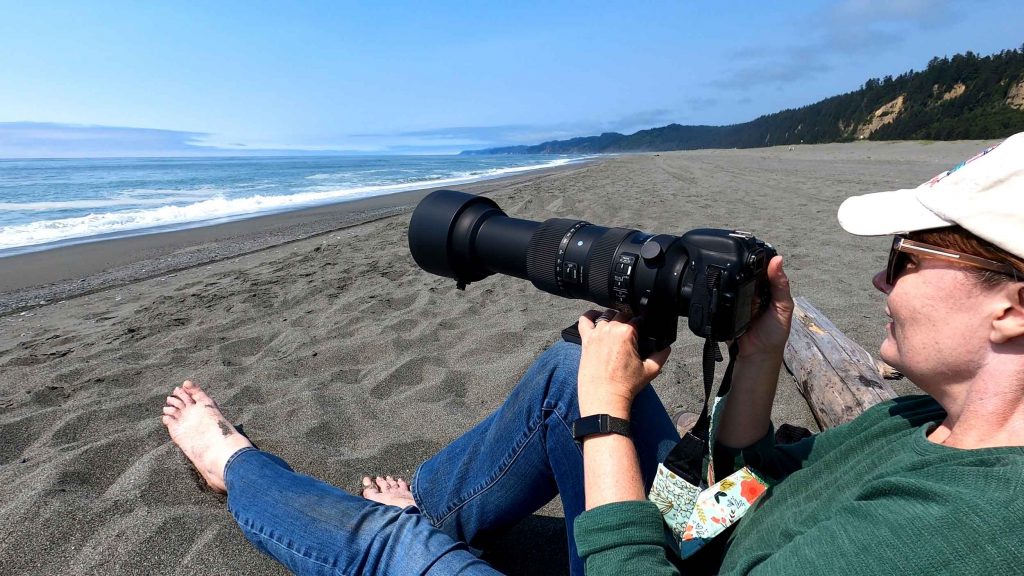 For our last hike, we decided to explore outside the park. We drove south a bit to Sue-meg State Park, and hiked about 2.5-3 miles along the Rim Trail, with a detour at Cermonial Rock. This was an easy, flat trail (with the exception of the ~100 steps up to Ceremonial Rock) with plenty of amazing views out to the ocean.
Every day we balanced a bit of hiking and exploration with plenty of campground time for the kids and cats to play outside. Cloud and Solar also really enjoyed Elk Country, as there were plenty of jays and other birds for them to study near our campsite. The weather was also very cat friendly, cool in the mornings and sunny but not hot in the afternoons.
Music from this video, all from Epidemic Sound:
Talking Trees by Max Kershaw
Unbroken Spirit by Sunfish Grove
Wonders of Nature by Ten Towers and Tommy Ljungberg
Deeper than the Ocean by Bonnie Grace
Only This Matters by Ten Towers