Sequoia Spring Break–Part One
We set out for Sequoia and King's Canyon National Park for our Spring Break trip. Just a little too far for a weekend trip, but still an easy day's drive, these parks were on our Must Visit list for the year. Only one of us had ever been to these parks, and then only one visit more than a decade ago. We stayed four nights at Sequoia Campground and Lodge in Three Rivers, CA, on the southern edge of Sequoia National Park. Our original plan was to spend roughly two days exploring each park.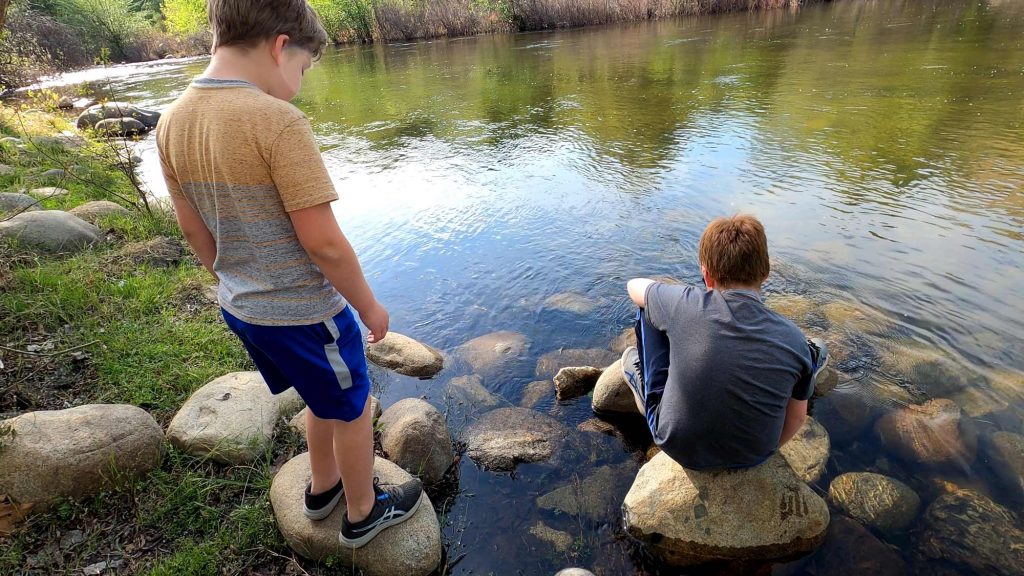 On our way in to the park on our first day, we were able to get our Every Kid in a Park pass. Noah is in fourth grade this year, and we'd entered Grand Canyon last Fall using his paperwork, but they didn't have any of the actual passes. I really appreciate the enthusiasm the rangers demonstrate when issuing and checking these cards. Each time we went through the park gates, at the Grand Canyon and in Sequoia, the rangers would ask to see our fourth grader. I'd roll down the window to introduce Noah and they'd celebrate his arrival, either with a little cheer, or a cool "Yay, fourth grade," or by telling us we owed Noah (and Miles) ice cream for treating us to a trip to the park. This is such a cool way to make every kid feel like the parks celebrate them, that these are places where they are welcomed and valued.
In early April, Sequoia National Park isn't fully open, as there is still lots of snow on the ground. This particular spring, there were still plenty of pandemic precautions in place as well. The Foothills Visitors Center was a spot that had regular open hours every day, and a ranger on duty, stationed outside in the courtyard area. We ended up stopping here every day, on our way into the park and on our way home. This was our most reliable internet connection, an open bathroom, and a place with a lovely little garden. We collected our passport stamps and our park maps, and checked in with a ranger on our first visit.
What I didn't remember or realize about Sequoia and Kings Canyon is that there is only one main road that passes through the parks, and it's a twisty mountain road that climbs from about 1,000 feet above sea level to almost 8,000 feet. When we left the Foothills Visitor's Center on our first morning, we were uncomfortably warm from standing in the bright sunlight while we waited to talk to the ranger. When we unloaded at our first trailhead, in the Lodgepole Campground, 90 minutes later, there was snow on the ground and we all needed to put on pants and jackets. This drive up the mountain along the General's Highway would be our route to every attraction in the park. We'd become very familar with it's breathtaking views and every twist and turn along the way.
Our first hike was to Tokopah Falls, rated as a 1 difficulty, 10 scenery hike and marked with the special "best" moon icon in my beloved Moon California Hiking guide. This was great family hike and supposedly the best waterfall in Sequoia Kings Canyon. We agree with all of those descriptions, except possibly the 1 difficulty rating. The hike starts around 7,000 feet and climbs about 600 more, and the boys struggled a bit with the climb. Probably this was more about the elevation and about the fact that we hadn't been on the trail much through the winter and spring, but our Quail Snail rating would be at least a 2 difficulty. That said, it was an awesome hike. We crossed rivers, climbed rocky staircases, ducked under granite ledges and ended up at a spectacular waterfall. I gather this is a very busy hike in the summer, but in early April, the trails were very roomy.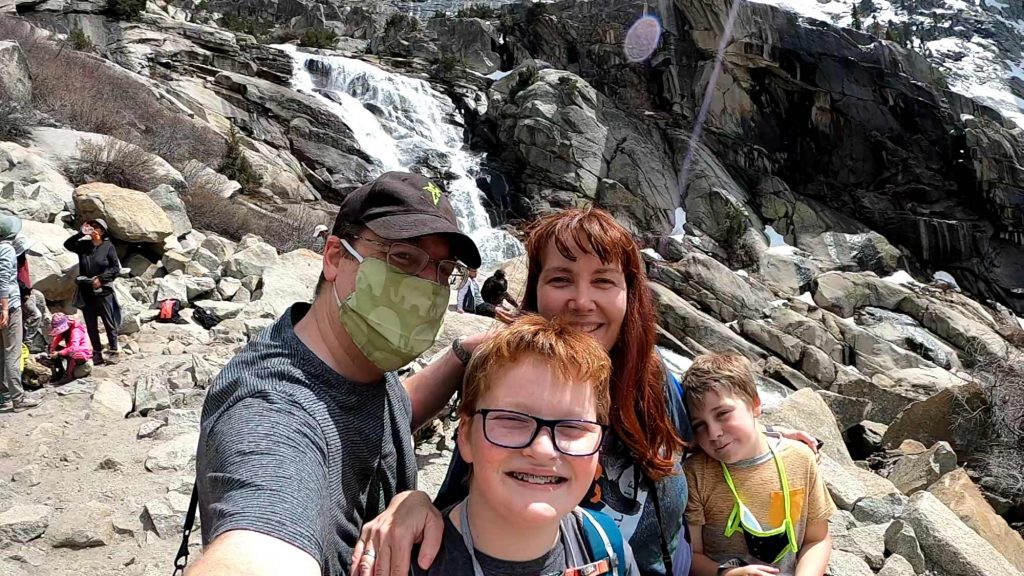 Next up we were going to hike to the General Sherman Tree, and do the Congress Loop Trail, and really, we thought "hike" was overselling it. In my head, it would be more of a stroll, or an amble. At least, that was how I was selling it to the boys, who were pretty sure they didn't have any hike left in them after Tokopah Falls. The trail is reasonably easy, paved and laid out for lots and lots of visitors in the busy season. However, it is a steady downhill on the way to the tree, including some stairs, and a solid uphill walk on the way back up. Again, I was glad we were there in the early spring. Parking was easy to come by, and there was room to move on the trails, even in the busiest spots in the park. Appreciating these spectacular trees is easier when there are fewer people around.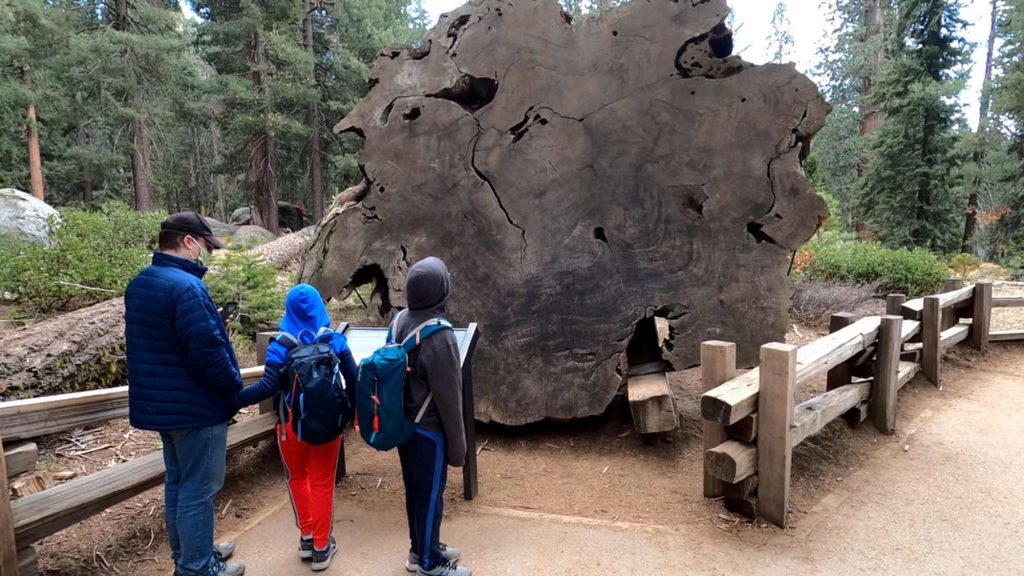 After General Sherman, we headed back to camp. After a big hike, we treat the boys to a can of root beer. Sequoia Campground and Lodge is right next to the Keawah River, and we could hear the water from our site (when our neighbors were peaceful.) With four days to camp, it was nice to spend a bit of time in the evenings in our camp chairs, drinking root beer, and listening to the river.
This adventure has multiple parts, to keep the videos a little shorter. Check back soon for the next installment, when we climb the steps to the top of Moro Rock.
Check out the video for part one here: