We are not full time RVers. We have two kids in school and two grown ups working 40 hours a week. Even with the (potential) added flexibility of remote learning and reasonable amounts of vacation time, most of our camping will be done on the weekends. The goal we set for ourselves was one weekend a month during the school year, and some longer trips in the summer months.
We needed to find out what a weekend trip felt like. We have never tried a weekend trip with our tent, because the amount of gear we'd need to pack and unpack felt exhausting. Now though, most of the prep work is done, sitting in our driveway, waiting for us to have 48 free hours. So mid November, before California started to shelter in place again, we took our first weekend trip, to Carmel, CA, about 90 miles from home.
School was done by 3 and work wrapped up at 5, and we were pretty much ready to go. Still, in November this meant most of our drive was in the dark. Not ideal, but also not a deal breaker. We found Saddle Mountain Ranch Campground, past some single lane roads and up a steep hill, and backed in to our fairly snug spot, and got set up. Dinner by 7:30, microwave s'mores (no fires in California currently), book time, and bed. Mission accomplished.
I love waking up in the camper, being able to look over and see the boys start their day. Noah looks out his window at the neighbors, while Miles reads a chapter in his book. It's cold in the mornings, even with the heat on, and condensation covers the windows. I can see the shapes of the oak tree through the damp glass. The beds are a little crowded, and every time someone turns over the Alto moves a bit, and we are all missing our cats, but this feels like a big adventure.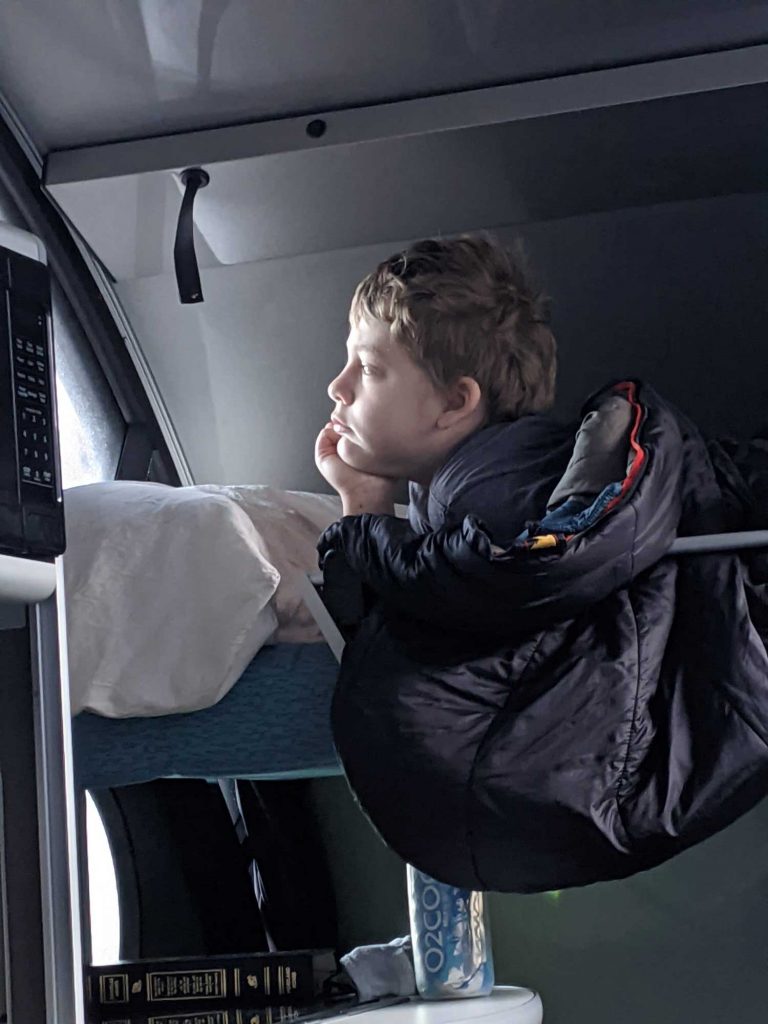 Making breakfast means cleaning up the boys beds, which means they need to move to our bed. It's part cozy and part wrestling match when they share a space. When I go to turn the stove on to boil water, we have to open a window, and it's really cold. Still, in short order, oatmeal and bagels are steaming and coffee is brewing. I lay out the plans for the day.
Our morning hike will be at Point Lobos, and I give the boys all sorts of details about potential sightings of sea lions, sea otters, and harbor seals. Then we'll come back for lunch and possibly a bit of computer time (morale booster) and then take a second hike here at the campground where we will probably be able to fly our drone.
Point Lobos State Reserve is a big place, and our biggest take away from our first hike there was that we need to go back and see more. By the time we arrived, around 10 AM, cars were no longer being admitted into the park, so we had to park alongside the road outside. We didn't have to pay an entrance fee when we walked in, but it did add about a quarter mile to our hike in each direction. We hiked the Lace Lichen Trail to the Sea Lion Point Trail on the way out, and the Sea Lion Point Trail to the Pine Ridge Trail on the way back to the entrance station. We found a harbor seal posing for us on a rock in the sun, a distant collection of many sea lions, and a beautiful blue heron fishing in a cove. This is our favorite kind of walk, low difficulty (weirdly it seemed to have more downhill than up) and lots of scenery.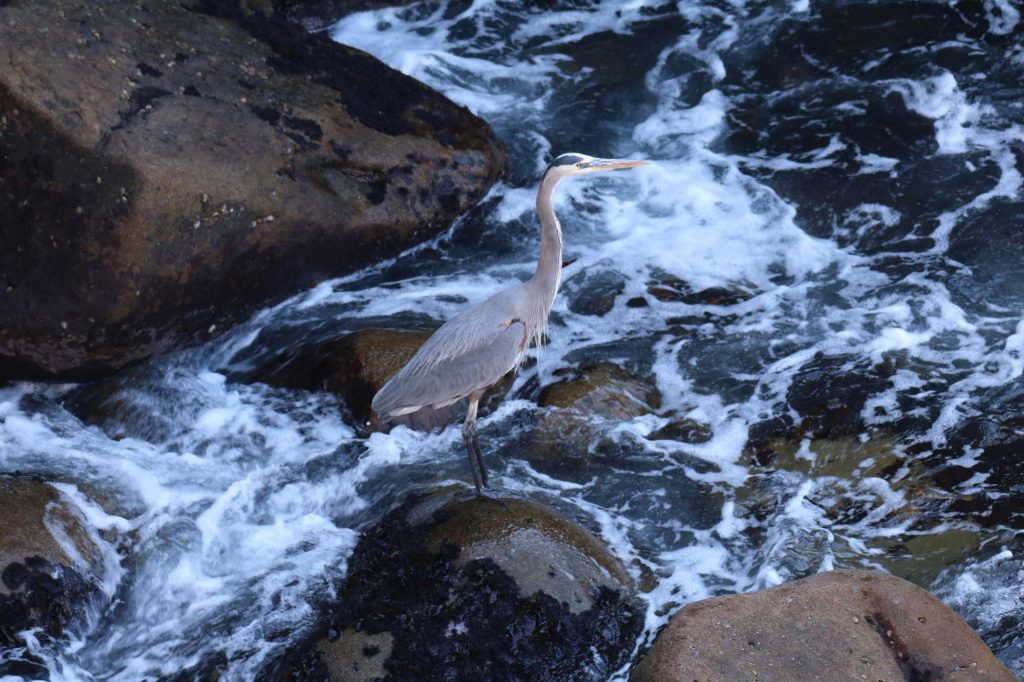 Our second walk was not quite as lucky. I keep forgetting that the boys do better on one longer walk than they do on two shorter walks, since I would always chose two shorter walks. The walk to the top of Saddle Mountain was not supposed to be that difficult, only about two miles, and with the lure of the drone flight from the top. However, just getting to the trail from the campsite required a large uphill investment, and by the first pull off, the boys were DONE.
Still, the first pull off was a likely enough spot to fly the drone. It looks like a wedding venue with an arch and rows of benches, and a spectacular view. Nathan pulled out the drone and got ready to launch. And discovered it needed a firmware update. On the side of a mountain. It took awhile. The boys invented a new sport, running along the log benches and timing themselves, while the update plodded along. After 45 minutes, we were able to send the drone on it's first flight, and see the top of Saddle Mountain. We headed back to the campground, figuring we'd done enough for one day.
Saddle Mountain Ranch Campground is great if you have a small camper. At 17′ our Alto fit nicely in the small spot they had saved for us. Trailers longer than about 25′ might have trouble with the road in. There are cabins to rent and luxury tents and a pool that looked awesome, even though it was closed for the season. Their restrooms were clean and I really enjoyed their dish washing station. Yes, we can wash dishes in the Alto, but the campground had a sweet little spot hung with outdoor cafe lights and decorated with succulents. It was the closest I'd been to hanging out in a cafe in months.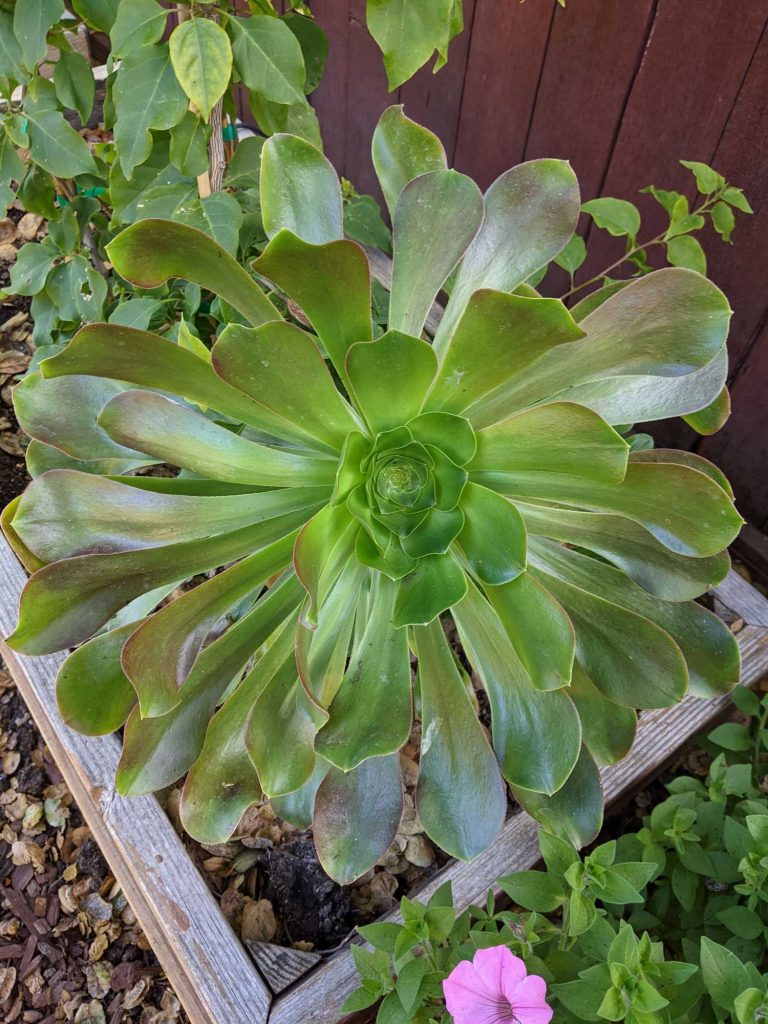 Our lessons learned from this trip:
Yes, weekend trips are both possible and rewarding
We have some ideas to improve the Alto Shuffle that we'll try on our next trips
The boys like to help, either putting their beds away or emptying water tanks….we'll be looking for ways to give them regular camp jobs
I need to find a good Go Pro spot inside the Alto
Point Lobos, on the Go Back List
Always fly your drone before you leave home
Watch the video: