Rancho San Antonio Open Space Preserve is one of the Peninsula's most popular parks, getting more than 700,000 visitors each year. We lived within half a mile of this park for three years and never visited, so it was well past time we checked it out. On a regular weekend, parking can be challenging, but in the summer of COVID, we pulled in and found a spot right away. The park was more crowded than anywhere else we've been this summer, but there was still plenty of room to stay six feet apart, and most of the visitors were great about masks and space.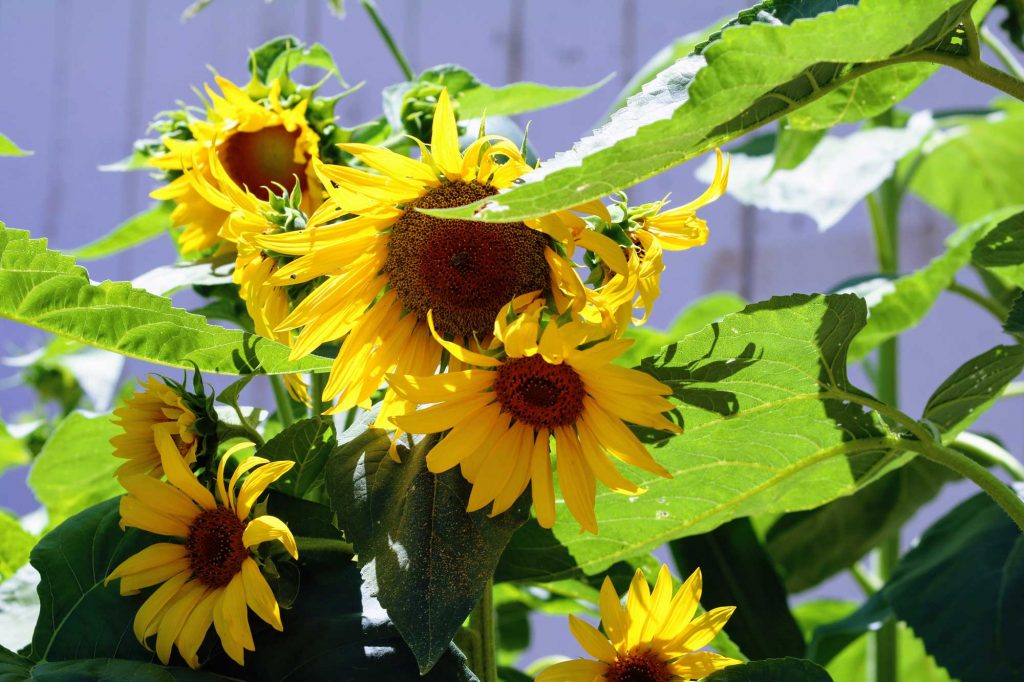 A visit to Deer Hollow Farm is a rite of passage for kindergartners in our area, and I had been to the farm once with each of the boys. Deer Hollow is a working farm, with historic buildings and an organic garden, and all kinds of cool animals. In the spring there are baby chicks and lambs, and you can explore the garden and orchard. You don't need a field trip to visit either, the farm is an easy walk in from the parking lot, and scooters, strollers, and bikes are all welcome on the road in. Deer Hollow Farm is closed at the moment, but make a point to visit when they reopen.
Our walk on the Wildcat Loop Trail started just beyond the farm, and we paused just beyond their barn for a snack in a shady spot. The Deer Hollow Farm folks don't want visitors to gather around the animal yards, so they've posted signs with farm animal puns that got the boys groaning. Keep Moooooving. Have an Eggcellent Day. Sheep Your Distance. You Goat This, and so on.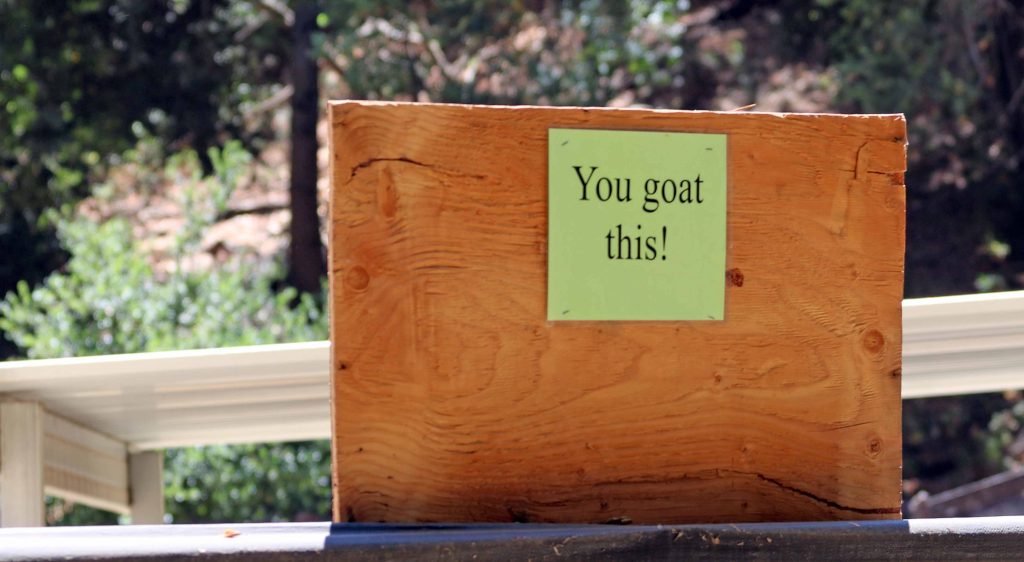 The loop was three miles from the farm back to the gate, with more climbing than I expected. The boys did a good job, heading up and up without much complaint. They were deeply involved in a conversation about a video game they were playing, so possibly they didn't notice the hill. From the top of our loop we had a view of Black Mountain, and there are trails in Rancho San Antonio that connect to the peak.
Just past the peak of the trail, a beautiful snake coasted across the trail in front of us, leaving us plenty of time to study and admire it. This was definitely the highlight of the hike, though we also had a great view of a mama and baby deer right as we got back to Deer Hollow Farm. We also saw turkeys, a turkey vulture, a farm cat, dragonflies, and various farm animals. A great day for wildlife.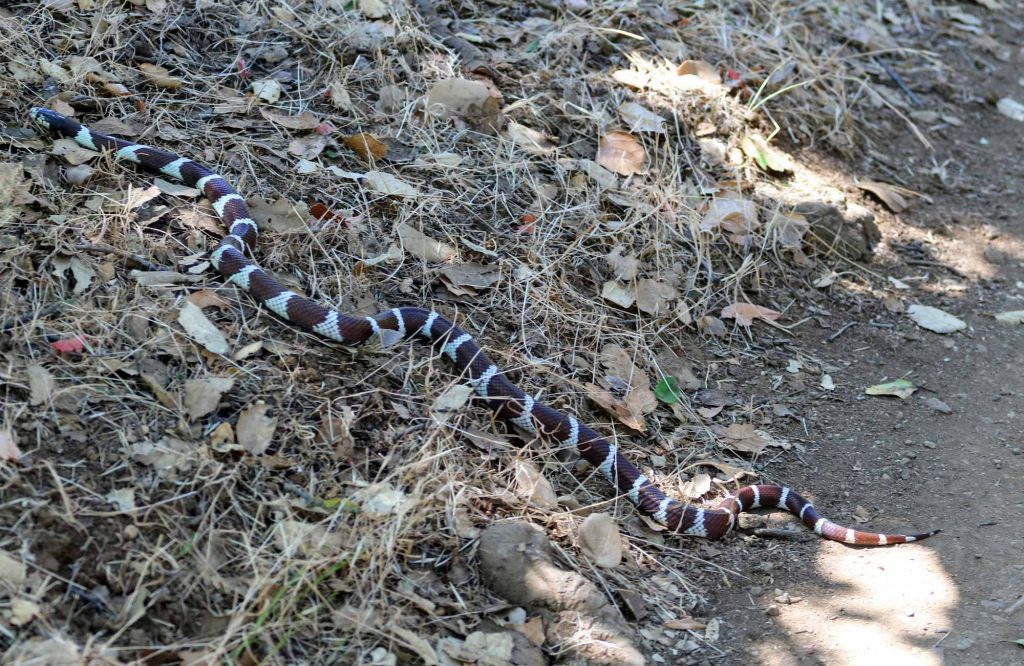 Watch the video: